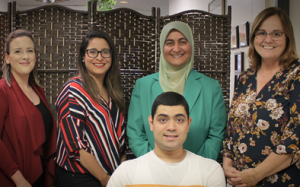 Who we are
Our team includes a large number of professionals ready to meet all your educational needs. We are lucky to have on board many local certified teachers and highly qualified professionals in many areas such as math, science, engineering, languages, humanities, etc. We look forward to serving you all!
Sahar Nasr
Director
Dr. Nasr has a Ph.D. In Physics from Western University and a Master's and Bachelor degree in Nuclear Engineering from Alexandria University (Egypt). She has over 10 years' experience in teaching university students and ten years in tutoring high school and college students. Her areas of expertise are higher math, science and engineering. Dr. Nasr is an advocate for children mental health and individuals with special-needs in general. She is currently a member of the Jump Start Teen transition committee, served on the board of St. Clair Child & Youth Services for many years, and was a founding member of the CMH Advocacy Committee of Sarnia-Lambton. Sahar is well-known in the community through Sarnia Muslim Association's charitable and outreach activities. She has long experience working with children with special-needs as a parent and educator. Through her work she realized the need for identifying students' needs before engaging them in tutoring services to better serve their needs. She developed a plan to facilitate a working relationship between the tutoring service, the parents and the school. This plan is the foundation of Math Plus Tutors' program for students with special-needs.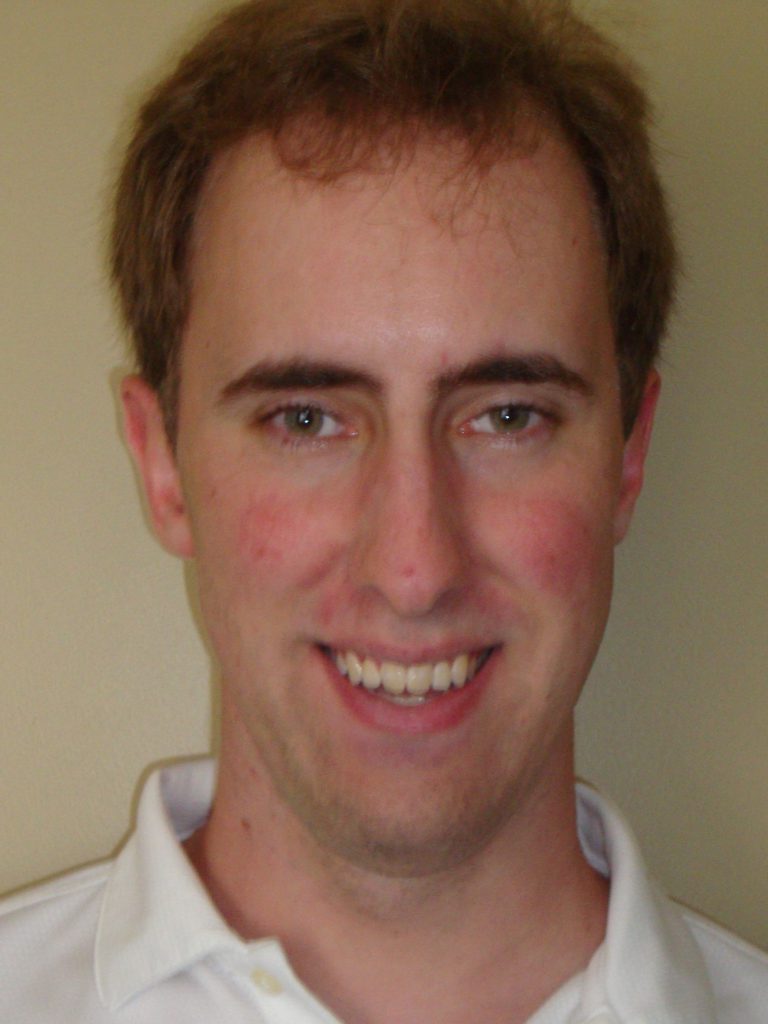 Jordan Tremblay
English/History Teacher
I have a Bachelor of Education degree from Western University. Prior to that, I attended King's University College with honours major in history and a minor in English. I have also completed several additional qualification courses, including intermediate math and special education. I have spent the past several years tutoring elementary and high school students, as well as young adults with special-needs through STEPS program. I also volunteer with special-needs classrooms in Petrolia. In my experience, every student has the potential to do well. If they are struggling, it means that a different method of teaching is required. I consider myself to be a lifelong learner, and I hope to pass that quality on to my students. My areas of expertise are English, reading/writing, history, math and literacy skills for young adults.
Jason English
English/Math Plus Junior Teacher
Hello, I am Mr. Jason English and I believe in making class exciting and entertaining as much as possible! My favourite classes to teach are English literature studies that have lots of action, like Shakespeare or Harry Potter. Sometimes I wear a costume, sometimes I bring a prop, and sometimes I bring surprises to enhance the learning experience. I earned my Bachelors of Education Degree in 2012, and have taught in many different schools across Canada, earning certifications in Ontario, Alberta, and B.C.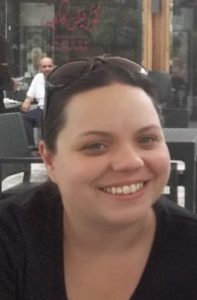 Courtney McManaman
Primary-Junior Teacher
Hello! My name is Courtney McManaman and I have been teaching for the past 11 years. I graduated from Nipissing University with a Bachelor's degree in Primary/ Junior Education I have spent a few years working in private, international schools overseas as well as working as an occasional teacher here in Ontario. I have additional qualifications in Special Education, Kindergarten, Math and Integration of Computer Technology. I am very excited to be working with the students and staff at Math Plus Tutor and look forward to teaching children and adults in our community.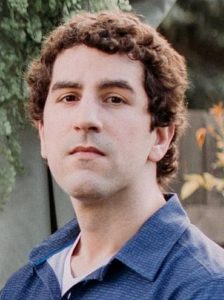 Ben Cicchini
Intermediate -Senior Teacher
I graduated from the University of Waterloo with a Bachelors of Science degree as a science major. After that I received my Bachelors of Education from Althouse Teachers College in London, Ontario, with qualifications in intermediate & senior level mathematics and physics. Since then I have worked as a private tutor to high school and college students for all levels of math and physics, as well as volunteer tutoring at a local high school for an after-school study program. I have only been with Math Plus Tutors for a short time, but it has been a very welcoming and rewarding experience for me, and I look forward to meeting new students and making an impact on your children's education!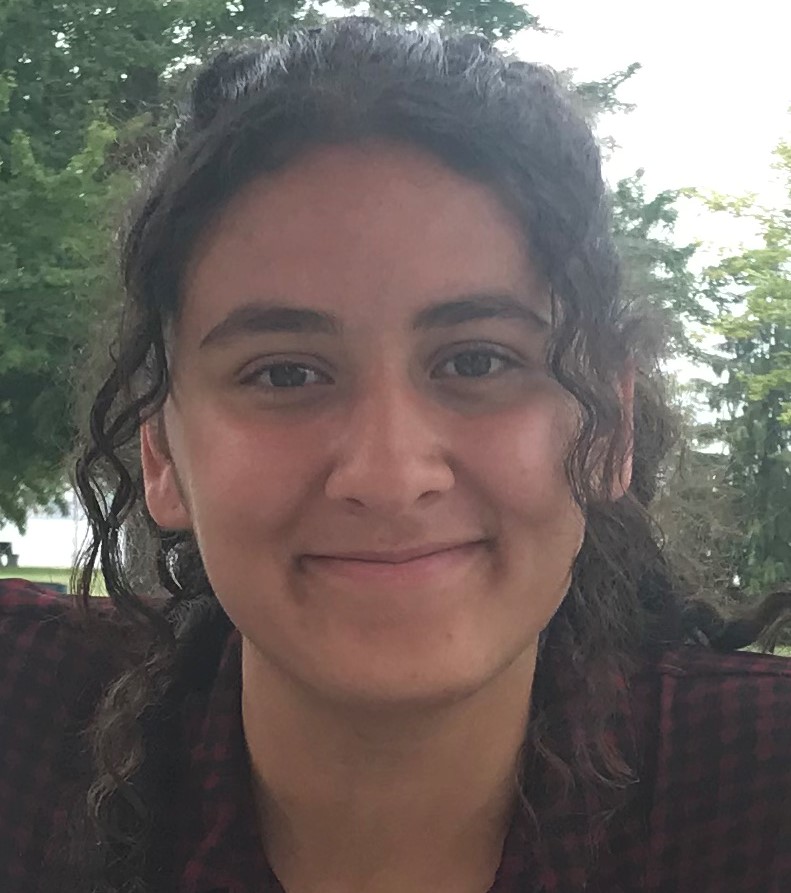 Nada Ibrahim
Junior French Tutor
Salut, je m'appelle Nada! I'm a grade 11 student currently attending Northern Collegiate Institute and Vocational School. I've been in French immersion for 13 years. My favorite subjects are Math, French, English, and Spanish. I have experience volunteering with elementary school French and Math teachers in FI classrooms. I am beyond excited to be a part of the Math Plus Tutors team! At Math Plus Tutors I have been working with FI students on their math and French for a year through Math Plus Junior math as well as reading/writing under a teacher's supervision. I look forward to working with your child on improving their math and French language skills.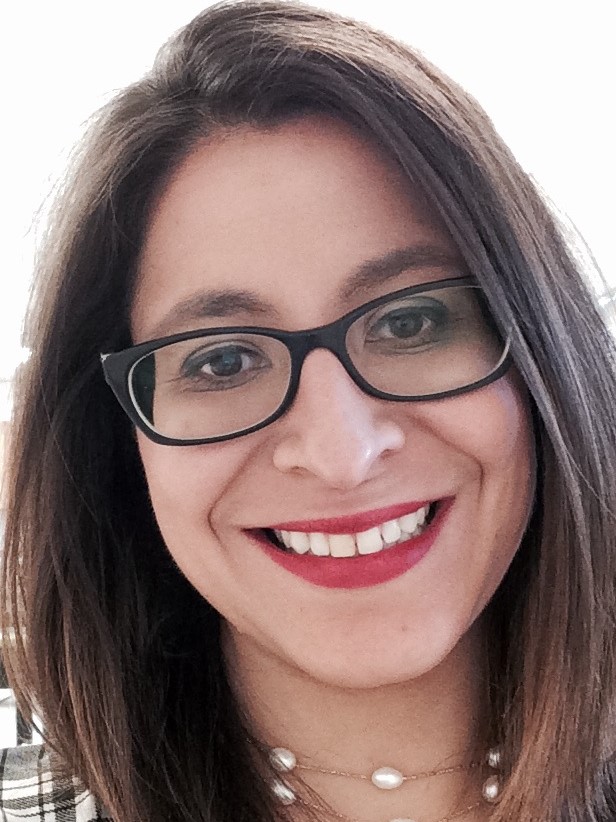 Meghan Reale
Biology, Anatomy & Physiology
Meghan earned her Bachelor's degree in Medical Sciences with honors in Biochemistry from the University of Western Ontario (UWO). She further pursued her passion for sciences by completing a Ph.D. in Anatomy and Cell Biology working in research facilities at both UWO and the University of Michigan, Ann Arbor. Since earning her doctorate, Meghan has been a college professor for over 3 years, teaching a broad scope of courses in the health sciences. Meghan believes that one's education is a life-long process accentuated by emerging technologies and a variety of alternative teaching tools and methods. More than that, a love of learning comes easily when students understand how they best learn. She strives to help her students uncover their individual learning style and abilities, a focus that is integral to her teaching and tutoring style. Meghan's areas of expertise are: biology, microbiology, anatomy and physiology.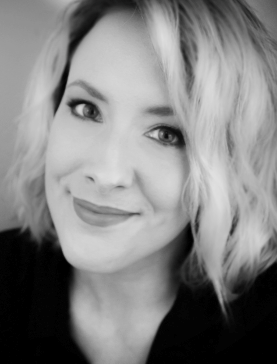 Sheena Lacroix
English & Art Teacher
Sheena completed an Honors Bachelor of Fine Arts, Specialization in Studio Arts degree from Western University and a Bachelor of Education degree from Nipissing University. She taught in Alberta for two years which included Grade 4 General, Grade 7-9 Language Arts, Fine Arts, Drama and Health. Sheena is an advocate for art education and believes that the arts should be accessible to everyone. She believes art is essential to education, teaches us to be creative thinkers, is excellent for mental health and leads to many career opportunities. She looks forward to teaching even more students at Math Plus Tutors and hopes to see you there! Sheena specializes in Math Plus Junior reading and writing. She also teaches children Art Classes.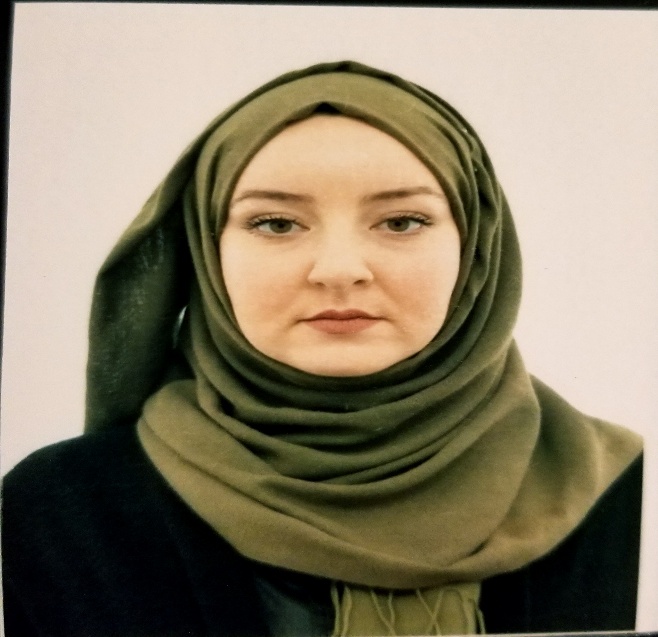 Meriem Srihane
French Tutor
Bonjour, Je m′appelle Meriem. Je viens de l'Algérie, c′est un pays au nord d'Afrique. Algerian people speak French, because Algeria was a French colony. I studied Management and Economics at l'Université de gestion in Algeria. J'ai travaillé dans une entreprise de la promotion immobilière. Here in Canada I have the pleasure of sharing my knowledge and skills in French to help children improve their French language. Areas of experise; Math Plus Junior in French K-3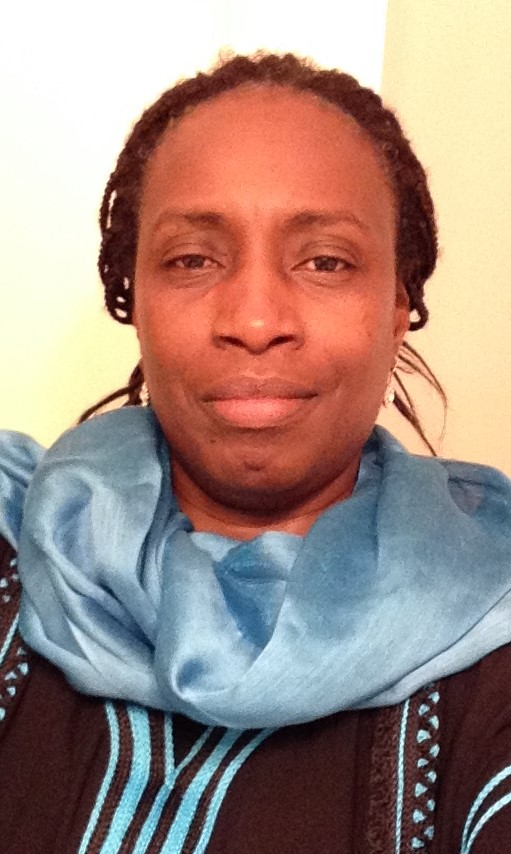 Halima Diallo-Dent
French Tutor
My Name is Halima Diallo-Dent I am excited to be a part of Math Plus Tutors. I completed my High school in French at the Lycee Hoggo Buro Labe Guinea (West Africa). I went on to study for five years at the Lincoln College in Monrovia –Liberia. I graduated with honours in office Administration bilingual. I also had to repeat my Canadian high school diploma when I came to Canada. I have been teaching part time French at the Sarnia Islamic Academy for 3 years. I love teaching French I also work part time at North Lambton Lodge in forest as a personal support worker. I look forward to helping your children achieve their full potential in French reading, writing, speaking, and grammar. Merci j'espere qu'on va se rencontrer tres bientot. At Math Plus Tutors Halima teaches Math Plus Junior Reading/Writing in French as well as FSL for high school students.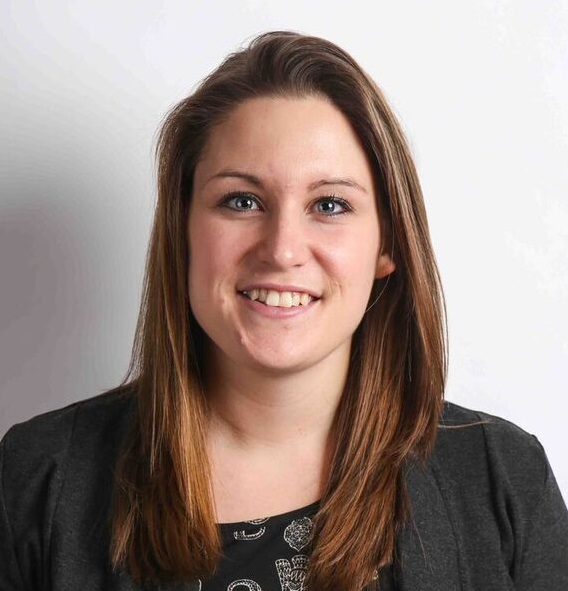 Natalie Orrange
Science and Math Teacher
Hello! I am Natalie Orrange. I earned my Honours Bachelor of Science at Trent University with majors in biology and chemistry. I then went on to earn my Bachelor of Education at Queen's University. I am currently an Ontario Certified Teacher with qualifications in Biology, Chemistry, and Mathematics. I have spent my years since graduation teaching in several different school boards, as well as tutoring students in both elementary and secondary math and science. I strive to help all of my students succeed, whether that be my students in the classroom, or the students I tutor. I love working one on one with students as I believe students get personalized learning experiences this way. I have a passion for teaching and am looking forward to living out that passion through Math Plus Tutors.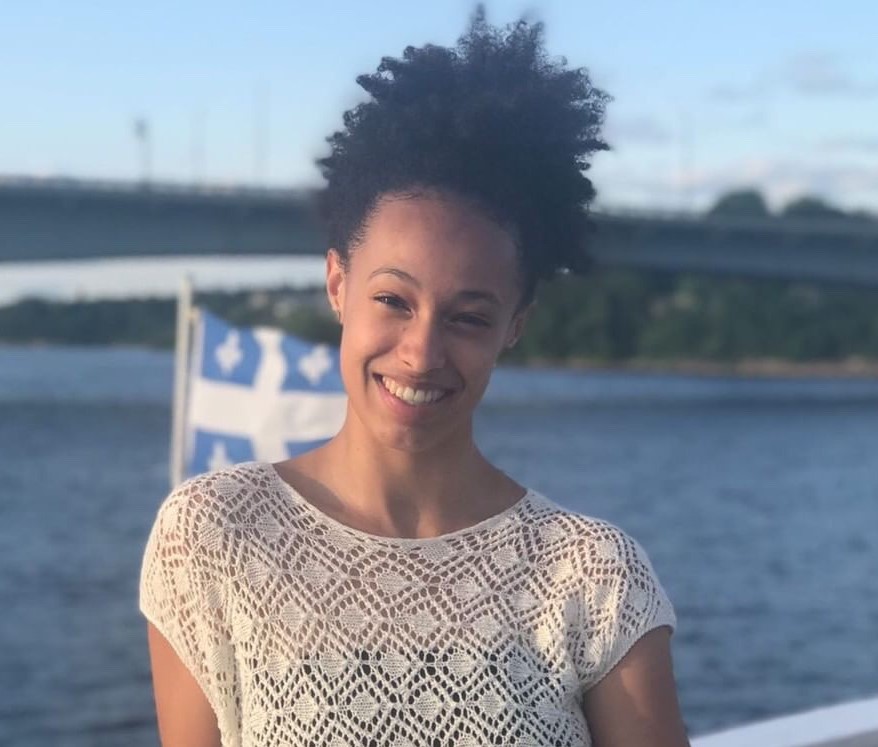 Jamilah Dent
Junior French Tutor
Bonjour! I am currently a grade 12 student at Northern Collegiate Institute and Vocational school. I have been in French Immersion classes for 13 years. At Northern I play basketball and rugby in my free time. My favorite courses are English, French, Spanish, and the sciences. At MathPlusTutors I tutor French and I enjoy teaching and working with children. I am looking forward to tutoring students in French. À bientot! Area of experise; Math Plus Junior in French.