Who we are
Our team includes a large number of professionals ready to meet all your educational needs. We are lucky to have on board many local certified teachers and highly qualified professionals in many areas such as math, science, engineering, languages, humanities, etc. We look forward to serving you all!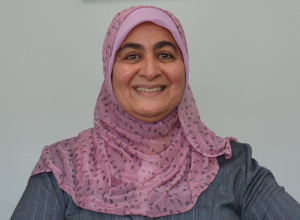 Sahar Nasr
Director
Dr. Nasr has a Ph.D. In Physics from Western University and a Master's and Bachelor degree in Nuclear Engineering from Alexandria University (Egypt). She has over 10 years' experience in teaching university students and ten years in tutoring high school and college students. Her areas of expertise are higher math, science and engineering. Dr. Nasr is an advocate for children mental health and individuals with special-needs in general. She is currently a member of the Jump Start Teen transition committee, served on the board of St. Clair Child & Youth Services for many years, and was a founding member of the Children Mental Health Advocacy Committee of Sarnia-Lambton. Sahar is well-known in the community through Sarnia Muslim Association's charitable and outreach activities. She has long experience working with children with special-needs as a parent and educator. Through her work she realized the need for identifying students' needs before engaging them in tutoring services to better serve their needs. She developed a plan to facilitate a working relationship between the tutoring service, the parents and the school. This plan is the foundation of Math Plus Tutors' program for students with special-needs.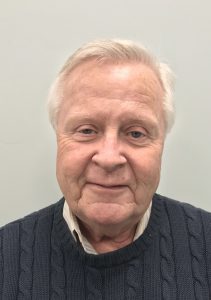 Brian Donohue
Business, and English Teacher
Hello! My name is Brian Donohue. I am a veteran Ontario secondary school teacher with over 30 years' experience supporting student success in Business and English. With an Honours B.A. in Communication Studies, Honours Business Communication from the University of Windsor, and B. Ed. from University of Western Ontario, I taught for 29 years high school Business and English with the Greater Essex County District School Board. My most recent teaching experience was a five-year contract position teaching Accounting and Economics to students at The Canadian International Matriculation Program in Kuala Lumpur, Malaysia. My mission as a teacher is to help students to master and apply concepts in ways that provide a solid foundation for success in their future educational pursuits, their careers and which provides a clearer understanding of the world around them. I am excited to join MPT team and helping Sarnia-Lambton students achieve their goals.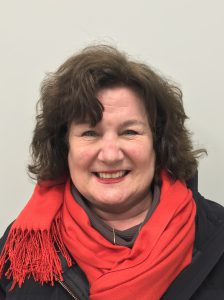 Linda Donohue
Learning Specialist - High School Prep Tutor
I have always been a lifelong learner and have enjoyed my participation in teaching and learning environments. With an Honours Bachelor of Science in Computer Technology , I worked for many years in Information Technology. My passion for teaching and learning was stimulated when I was hired as an Educational Technologist at a K-12 International school in the Netherlands. In that role I was responsible for ensuring that technology was integrated smoothly and effectively across the curriculum in all subject areas. In order to fulfill my mandate effectively I was required to learn the curriculum at the school, which offered the IGCSE, U.S. and Canadian curriculums. It was this experience that led me to enroll in a Master of Education program with the University of British Columbia, specializing in instructional design. My most recent teaching experience was working as a classroom teacher at a refugee learning centre in Malaysia where I was responsible for teaching Intermediate (grades 7-9) IGCSE math and science courses. I am excited to be working with Math Plus Tutors and look forward to helping students achieve success!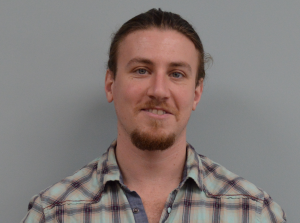 Spencer Lindsay
Primary Junior Teacher
Hello! My name is Spencer Lindsay. I am an Ontario Certified Teacher. I graduated from the Concurrent Education program at Wilfrid Laurier/ Nipissing University in 2017. I then spent two years teaching fulltime in a community in northern Manitoba. After that I moved to Beijing, China where I taught English for four months before the pandemic.
I am also currently a supply teacher with the Lambton Kent District School Board. I have been working at Math Plus Tutors since April 2022. During this time, I have worked with several wonderful students. It has been extremely rewarding to watch all of the students learn, grow and develop confidence. I also truly enjoy getting to establish a connection with all of the students I have had. I look forward to work with new students at Math Plus Tutors.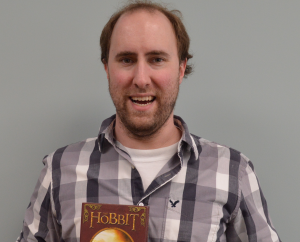 Jordan Tremblay
English/History Teacher
I have a Bachelor of Education degree from Western University. Prior to that, I attended King's University College with honours major in history and a minor in English. I have also completed several additional qualification courses, including intermediate math and special education. I have spent the past several years tutoring elementary and high school students, as well as young adults with special-needs through STEPS program. I also volunteer with special-needs classrooms in Petrolia. In my experience, every student has the potential to do well. If they are struggling, it means that a different method of teaching is required. I consider myself to be a lifelong learner, and I hope to pass that quality on to my students. My areas of expertise are English, reading/writing, history, math and literacy skills for young adults.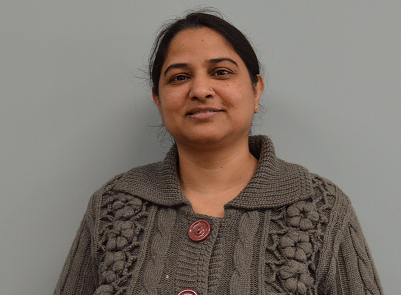 Preeti Nag
Math - Science Teacher
Hello, my name is Preeti. I have completed a Masters' degree in mathematics and a Bachelor of Education from India. I have been teaching mathematics to junior, intermediate, and senior grades since 2005. Having worked as a school teacher and as a private tutor I have attained teaching methodologies making mathematics learning easier.
As an OCT certified teacher, I have worked at different school boards in Ontario. Working with Math Plus Tutors gives me an opportunity to share my experience and knowledge with my students. I am excited to interact with students and make their learning a fun-filled experience.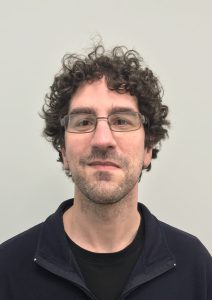 Ben Cicchini
Intermediate -Senior Teacher
I graduated from the University of Waterloo with a Bachelors of Science degree as a science major. After that I received my Bachelors of Education from Althouse Teachers College in London, Ontario, with qualifications in intermediate & senior level mathematics and physics. Since then I have worked as a private tutor to high school and college students for all levels of math and physics, as well as volunteer tutoring at a local high school for an after-school study program. I have only been with Math Plus Tutors for a short time, but it has been a very welcoming and rewarding experience for me, and I look forward to meeting new students and making an impact on your children's education!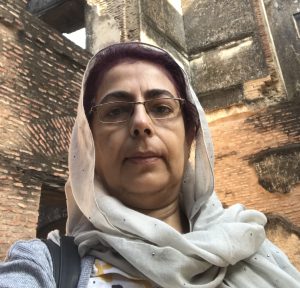 Shiba Raza
Creative Writing Tutor
My name is Shiba Raza. I completed my Masters of Science in Occupational Therapy from King Edward Memorial Hospital & Seth Gordhandas Sunderdas Medical College in December 1988. I worked as an Occupational Therapist in India & Canada from 1990 through 2014 and am presently retired. I have over 20 years of work experience working with children within the school system, adults within their homes as well as hospitals.
My role at Math Plus Tutors Learning Centre involves working with school-aged children who have difficulty with penmanship skills, pencil grip, fine motor skills, visual perceptual and visual motor skills. Through the intervention program, I hope that the children will overcome these difficulties or develop strategies to circumvent them while involved in their academic curriculum.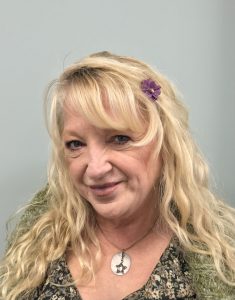 Sherry Russell
Learning Specialist
My name is Sherry Russell and I am very excited to join Math Plus Tutors' team. My passion is helping people learn how to learn in a style that is best suited to them to reach their full potential. I really enjoy tutoring classes in Math, Science and English. I was a Learning Specialist for 15 years with college students supporting students in classes such as Science, Computers, ECE, CYWC, SSW, Psychology, Sociology, Sports and Recreation and Construction.
My students always enjoyed their learning because of the creative, engaging, and interactive methods I use. I focus on the process of learning so that my students have a good understanding of the concepts they are learning while having fun along the way.
I am also an Artist and have my own Art Show called Inspired Soul that features for First Fridays in Sarnia.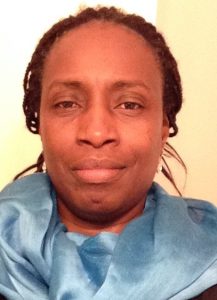 Halima Diallo-Dent
French Tutor
My Name is Halima Diallo-Dent I am excited to be a part of Math Plus Tutors. I completed my High school in French at the Lycee Hoggo Buro Labe Guinea (West Africa). I went on to study for five years at the Lincoln College in Monrovia –Liberia. I graduated with honours in office Administration bilingual. I also had to repeat my Canadian high school diploma when I came to Canada. I have been teaching part time French at the Sarnia Islamic Academy for 3 years. I love teaching French I also work part time at North Lambton Lodge in forest as a personal support worker. I look forward to helping your children achieve their full potential in French reading, writing, speaking, and grammar. Merci j'espere qu'on va se rencontrer tres bientot. At Math Plus Tutors Halima teaches Math Plus Junior Reading/Writing in French as well as FSL for high school students.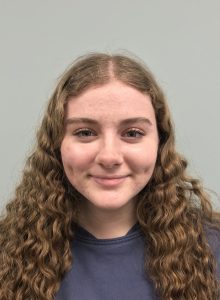 Katrina Raes
Junior French Tutor
Bonjour! My name is Katrina Raes, I am a junior French tutor for Math Plus Tutors.
I attended St-Tomas Daquin and SFX until the 8th grade then moved to French émersion at St-Patrick's high school. I am now in the eleventh grade, and am hoping to attend university in a science based program. I enjoy music, hockey, biking, and all other outdoor activities. I am so excited to share my love for French with Math Plus students!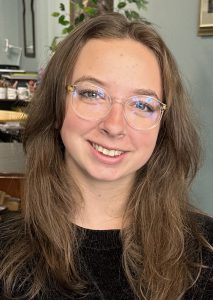 Emma Charron
Junior French Tutor
Bonjour! My name is Emma Charron, I am a junior French tutor for Math Plus Tutors.
I attended Gregory A. Hogan Elementary School until the 8th grade then moved to French Immersion programs at St-Patrick's High School and Northern Collegiate. I have recently graduated from high school and in September I am set to start the ICET program at Lambton College. I enjoy music, movies, cooking, and car racing. I am so excited to meet all of you and be able to teach French!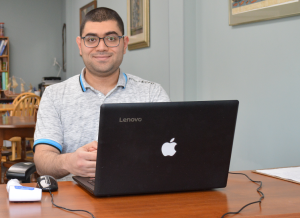 Aly Ibrahim
Office Manager
My name is Aly Ibrahim. I have been working at Math Plus Tutors since September 2018. During this time, I have worked as an office administrator and secretary. Usually, I'm in charge of scheduling and canceling sessions, as well as notifying the parents of any changes that have been made to their kids' sessions, calling clients and answering their phone calls.
My tasks also include providing learning materials, accommodations for students and teachers, supplying customers with information about our services, and presenting our "treasure chest" to your child to inspire them with cool prizes. When the director is too busy, the people often turn to me for help and guidance.
Besides working in the office, my real passion lies in the world of creative art and storytelling. I'm also equipped with various artistic skillsets, since I graduated from Humber College awhile back. My talents were contributed to MPT's line of work. I've worked with students through MPT Summer Camps. And I love reading to your child through MPT Story Time on MPT Facebook and Instagram.