High School Prep (Grades 7 & 8)
---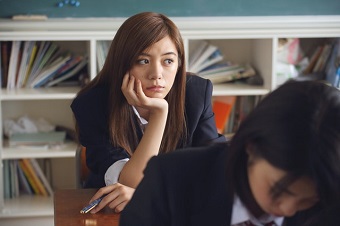 The Program
This program is a fun and engaging way to prepare your student for high school expectations. Throughout the program, the student will learn and review on the main concepts taught at school, practice with meaningful examples, and fill any present gaps in their grade level curriculum. It also provides a comprehensive review to the main strands of Mathematics, Science, English, and French expectations for students entering the high school system. We also work with the students on their time management, study skills, and exam prep skills (the areas needed during and post high school)
The Need
Transitioning from elementary school to high school can be challenging! We want to make sure your child is prepared for the change.
Ontario's elementary and secondary school systems work differently, and some students struggle to adapt. Elementary schools approach education in a more relaxed environment where children are taught according to their own learning needs and at their own pace. Academic assessments are not binding to the student; they will pass the grade level regardless of failing any individual subjects.
On the other hand, high school is intense, fast-paced, and far more autonomous in nature. Academic assessments are frequent and binding to the student, which means if they fail a subject, it must be repeated in order to earn a High School Diploma. The high drop-out rates in Ontario high schools reflect that some students find it a challenge and need help navigating both their academics and the system. Let us help you prepare your child to not only adapt and survive but thrive and succeed.
Our Program
Math Plus Tutors offers a unique program for Grade 7-8 students to help prepare them for the transition to high school. We offer tutoring help in Mathematics, Language Arts, Science, and French.
What We Offer
Convenient location - in the heart of Sarnia, Ontario

Stimulating environment (one-on-one or small group, fun, and engaging)

The use of technological advantages to help with lessons

Exciting and adaptable lesson plans that address the Ontario curriculum expectations

Highly qualified teachers with loads of experience

Effective differentiated teaching methods that help students understand concepts sooner
Interested in enrolling? Simply Contact us today!