French
---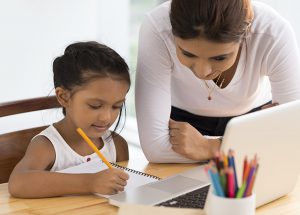 French is another language that we use throughout our tutoring services for grades K-8. Whether the student belongs to the French Immersion stream or full French stream, our teachers are equipped with a vast background in the French language to support their student's needs. Working with the students on their premiere years with phonetics, spelling, and grammar rules lays the foundation to advancing to higher levels. The correct pronunciation is emphasized on and regularly practiced with the student to improve their oral skills, and listening skills as well. Short stories, rhyming words, and high frequency words are used with junior students to build the rich background needed for following years. Learning by playing is a method we use to get the young learners interested in their lessons.
For higher grades, French as Second Language (FSL) and conversational French are available for interested learners.  French math is also available for grades K-12 at MPT.
Envie d'en savoir plus? Contact Us today!