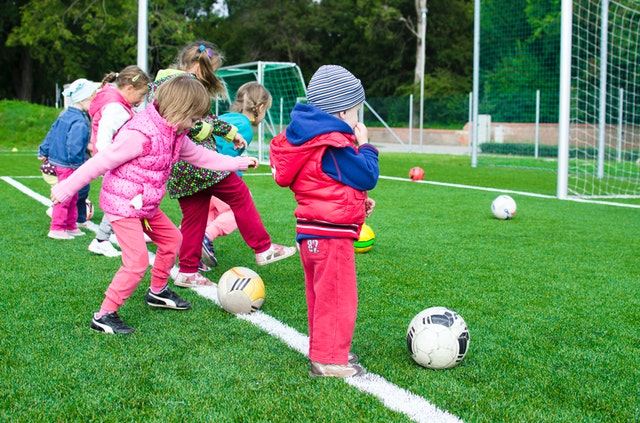 Looking for something fun to keep your child busy on PD Days, during March Break and over the summer holidays? Let your child discover the magic of math and science or create their own masterpiece using different artistic techniques. Math Plus Tutors offer a variety of day camp programs for your child aged 5-13 years. With different weekly and daily themed camps, your child will explore new subjects, play games, and discuss the "What if's" about that topic. Past themes have included "Time Travel" and "Summer Olympics."
For upcoming PD-Day, March Break and Summer Day Camp themes, information, and registration click here. Looking for more Information? Simply Contact us today!
"We are really grateful for Sahar and her team. Not only do they support the academia of our children but more importantly they blend it with compassion, patience, kindness and excellent communication between all of us. We have seen many positive changes with our kids! Our boys are more relaxed, curious and confident about themselves in relation to learning no matter the environment. Thank You so much! We really love MPT!"
- The Buchanan family
Summer Day Camp 2023
We had such a wonderful group of camps this summer including:
Our first ever Math Camp in collaboration with the Canadian Mathematical Society
Science Camp including Space Science, Biology, Physics, Chemistry, and Artificial Intelligence
Art Camp with five amazing days learning and practicing with the Seven Elements of Art
"This is a great summer kids camp in a small group setting that I recommend to other parents" Parent of summer campers
Upcoming PD - Day Camps 2023 - 2024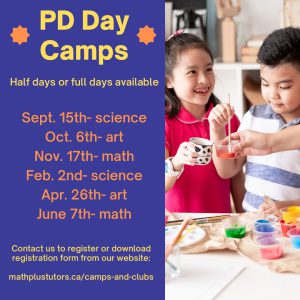 With the new school year just around the corner, we are getting ready to start our PD Day camps. Choose from the following STEAM inspired camps, or register for all six! Half Day ( 9 am - 12 pm) and Full Day (9 am - 3 pm) options are available. As this is a small group camp, registration will be based on first come first served basis. To register contact us today!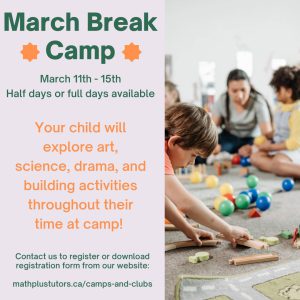 While March Break is many months away, this information will sure help you better plan for the upcoming school year. During this week long Program, we got something for everyone. From Drama to Science to Building contests to Art, your child will thrive through a mixture of vocational as well as hands on activities.